Stanley Getchell, Family Patriarch, Passes Away
Updated 4:56 PM ET Dec 24, 2014
Malvern, PA (Dec 2014) - Stanley Austin Getchell of Willistown Township, near Malvern, PA, died at home on Dec. 23, 2014.
Stanley left this world surrounded by his family. He was the beloved husband of Norma A. Getchell.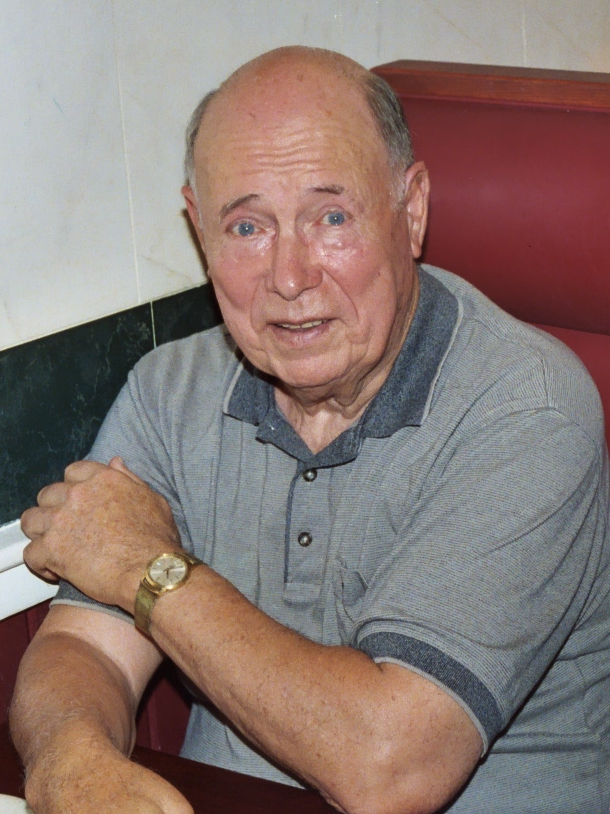 Stanley Austin Getchell (1928-2014)
Stan was born on Nov. 24, 1928 in Bridgewater, Mass. to Lee Martin and Esther Getchell.
After serving in the Navy at the end of World War II, Stan attended Boston University. He was subsequently employed for 34 years at General Electric in Cincinnati, Ohio and King of Prussia, PA.
Stan enjoyed singing with his family at every occasion and belonged to the U.M.L. Barbershop Chorus. He leaves behind six children. Thomas Getchell and his wife Gayle, Norma Newhouse and her husband Dean, Audrey Purse and her husband Clifford, Susan Scartozzi and her husband Gregory, Elizabeth Lisowski and her husband Richard, Sarah Getchell and spouse Rachael Miller. There are 15 grandchildren, 14 great-grandchildren; brothers Kenneth Getchell and his wife Joyce, and Walter Getchell and his late wife Susan, and a brother-in-law Alfred Filippini and his wife Kathy.
Relatives and friends are invited to call on Friday evening, Dec. 26, from 6 to 8 p.m. at Mauger-Givnish Funeral Home, 24 Monument Avenue, Malvern. A Mass of Christian Burial to celebrate Stan's life will be held on Saturday at 11 a.m. at Saint Patrick's Church, 104 Channing Avenue, Malvern. Internment will take place at a later date at St. Thomas Aquinas Church in Bridgewater, Mass.